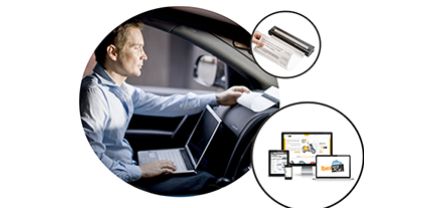 Technology solutions to improve the productivity of your company, the only application in the market that allows you to make bookings from mobile devices, tablets, pc and phones, Android, Apple and windows 8.
The solution enables you to issue contracts from the point of pickup and return of the vehicle, it will optimize the efforts of your company and you will reduce the waiting time of your customers.
The mobile application connects to your Ibexrentacar cloud platform, you will manage the booking and print the contract having all the information synchronized with your transaction online management system.
The mobile device (laptop, tablet pc or mobile) is connected via 3G internet for importing and exporting data backup and synchronize the operation management system, once completed, the data entry of the contract allows you to print it via Bluetooth with the portable thermal printer.
 Visit: www.Ibexrentacar.com