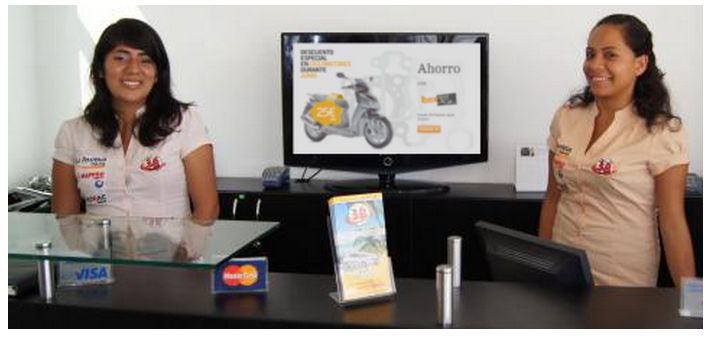 Opens a new channel of advertising and promotions through TUVI, Ibexrentacar advertising system that will allow you to link promotions of your website with advertising monitors in your offices, hotel hotel receptions or any contributor to your company.
Monitors advertising without installation, just with a simple screen and can display MiniPC and instantly synchronized on all your office the best promotions, vehicles and recommended extras. You can perform interactive promotions with QR codes.
Ibexrentacar offers solutions to improve the efforts of your offices using touch screen monitors and mobile applications android. Offer your customers the possibility to make bookings directly from the touch monitor, facilitating the process of choosing among the available vehicles and real stock and saving your employees time-consuming steps.
Visit: www.Ibexrentacar.com